Lanterns, Tri-fold Table Screens, Tabletop/Pendant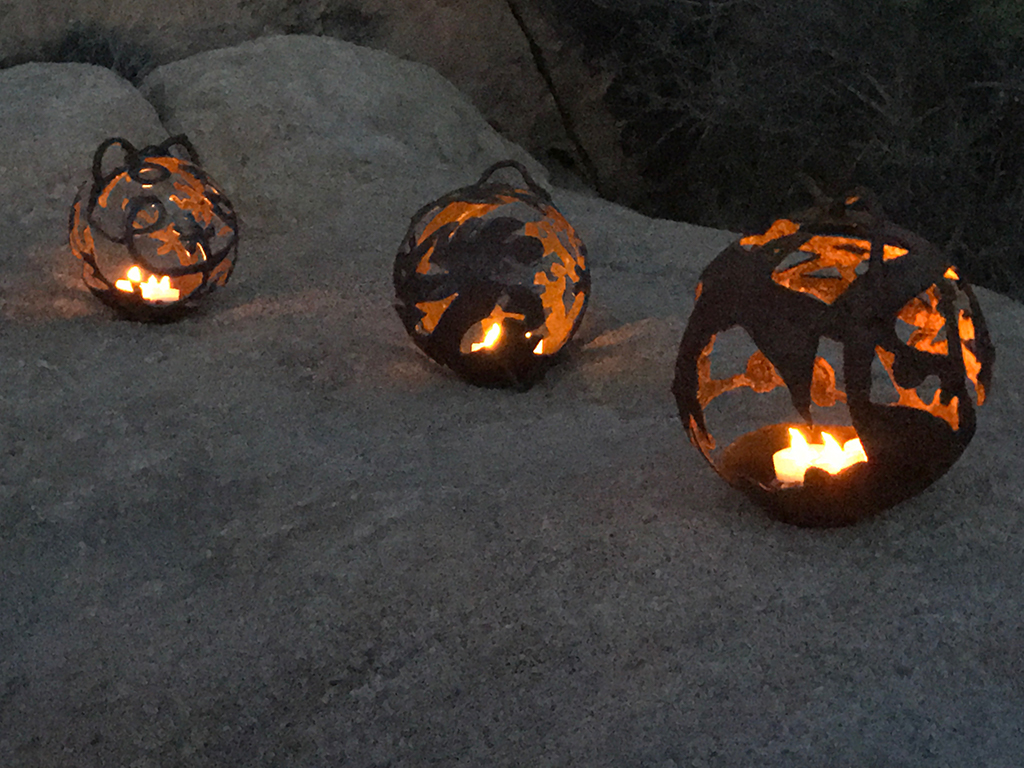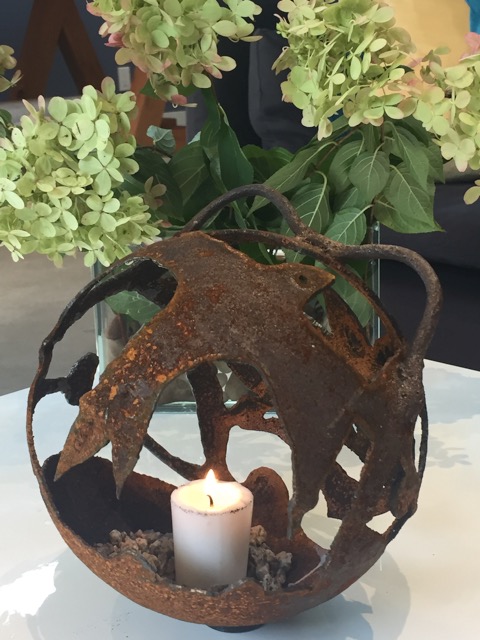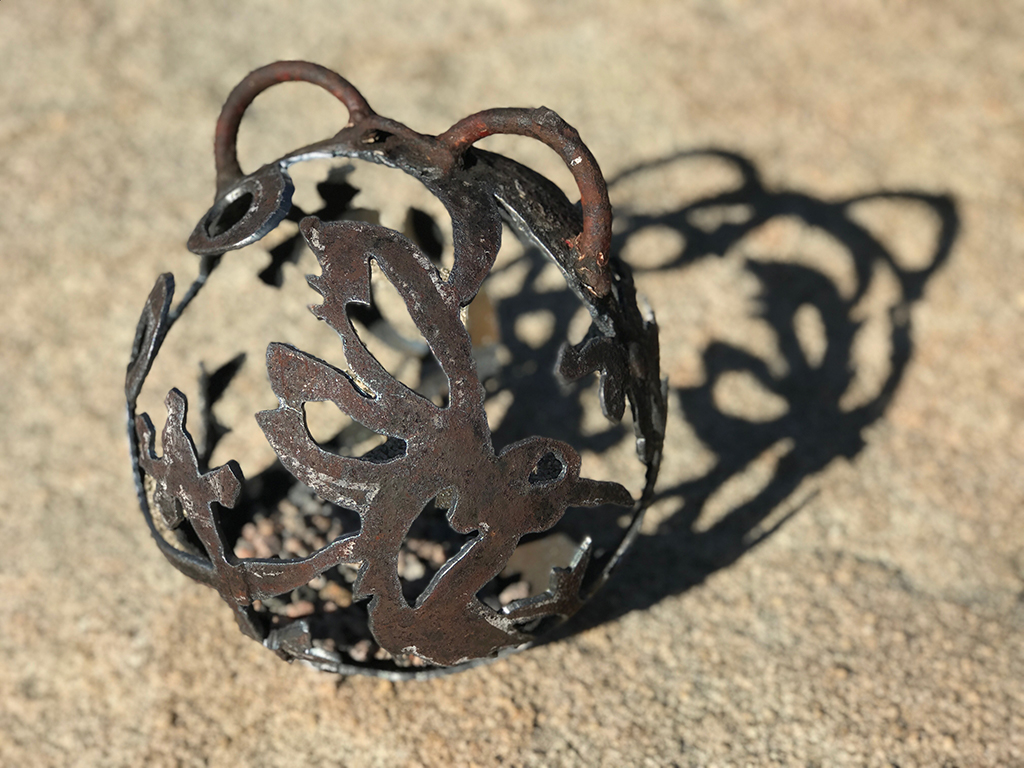 Lanterns
Studio Vlock's Fine Art & Architectural Elements includes repurposing hard to find vintage steel fishing net floats. This limited collection of lanterns, are both functional light spheres and intriguing objets d'art. Each small treasure—typically 7 1/2" or 8" in diameter—are one-of-a-kind; often with stamped markings, ribbing, and marvelous fittings. The design incorporates these details with playful imagery inspired by nature such as: sea creatures, hummingbirds, rattlesnakes, fauna and flora. Studio Vlock will create commissioned or custom designed pieces. 
Tri-fold Table Screens
Intended to be a set of three artistic works to be appreciated together or alone, Tri-fold Table Screens are a playful ensemble of carved, ellipse shaped metal panels.
Each Tri-fold Table Screen is three-sided and hinged to invite a flexible arrangement of shapes, closed or open, easily changed and reconfigured. Fabricated out of high grade stainless steel, these pieces may be enjoyed inside or outside. Imagery is inspired by nature or custom designed to support a brand, personalize an interior, or capture a sense of place. 
Tri-fold Table Screens come in standard sizes or any size to meet your specifications. 
Tabletop/Pendant
Studio Vlock is working on a collection of contemporary architectural design elements, such as these sculptural  light fixtures in various sizes, shapes and finishes. 
Shown here is "Horse Play", a boat-shaped table/pendant light fixture in stainless steel. Three sizes are available to suit any contemporary architectural design environment. Shown here, is the large table-top pendant measuring 42" long x 16" wide (max) x 20" high. The flexible design allows for the piece to sit on a table or be pendant hung. The stainless steel bottom plate is a perfect surface for arranging tea lights.  Used as a pendant fixture, the bottom plate is easily removed. The pendant is custom fit for length and wiring.